General industry
●Copper bar, copper rod, formed bars, hollow conductors
【Features】
The tough pitch copper C1100 features high thermal conductivity and good electrical conductivity, as well as excellent workability.
The oxygen-free copper C1011 possesses high thermal conductivity along with good electrical conductivity and good resistance to hydrogen embrittlement, and it also offers excellent workability and oxide film adhesion.
In addition to basic rectangular and circular shapes, this material can be manufactured into complex cross-sectional shapes, so it is well-suited to a wide range of applications.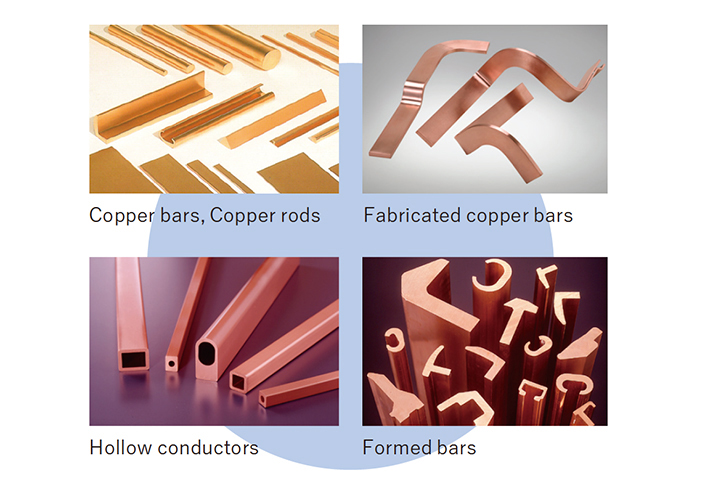 【Usage example】
Copper bars : Electronic device heat sinks, Power distributor bus bars, Switch bars, Motor end rings, etc.
Copper rods : Terminals, Thyristor base plates, Nuts Electrode materials, etc.
Formed bars : Contactors, Electric wire connectors, Trolley bars, Commutators bars, Inverter heat dissipation parts
Hollow conductors : Coils for heating furnaces and melting furnaces, Magnetic field coils for generators, Conductors for rectifiers, Magnetic field coils for plasma testing equipment, Magnetic field coils for particle testing equipment, Magnetic field coils for particle accelerators