Processing technology
●Drawing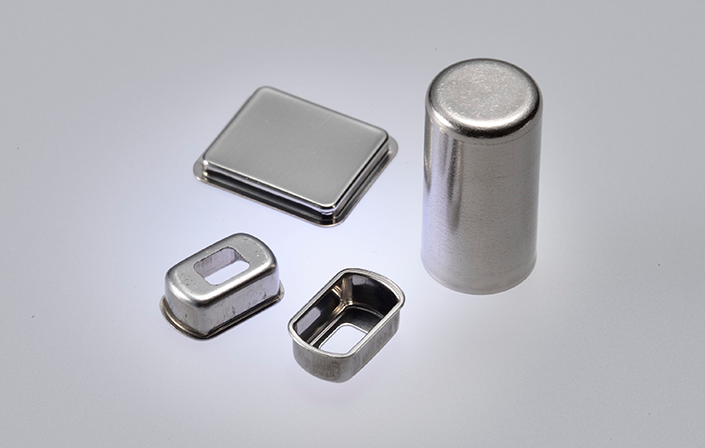 We can meet the customer requirements in an integrated manufacturing system, covering from the selection of materials through to press working and brazing.
Cap for electronic component housing packages is a lid for hermetic sealing of ceramic cases (parts container) which hold electronic component.
In downsizing electronic devices and improving their performance, for effective use of space inside the electronic parts container, an electronic component housing package with a cavity lid for hermetic sealing is being developed.
【Applications】
Chip
Hermetic sealing of ceramic packages
(Appearance of cavity lid)