Metals for Automobiles
●Copper phosphorus brazing filler metal/Copper clad
【Features】
Consisting of a base copper cladded with solder, this clad metal permits efficient resistance welding even for a conductor with low electric resistance.
Because of its good press-workability, terminals and connector clips can be readily produced using this metal.
【Usage example】
The alloy of low melting point pre-bonded to the base metal provides reliable weldability, so contributing much to process reductions and efficiency improvement in your production line.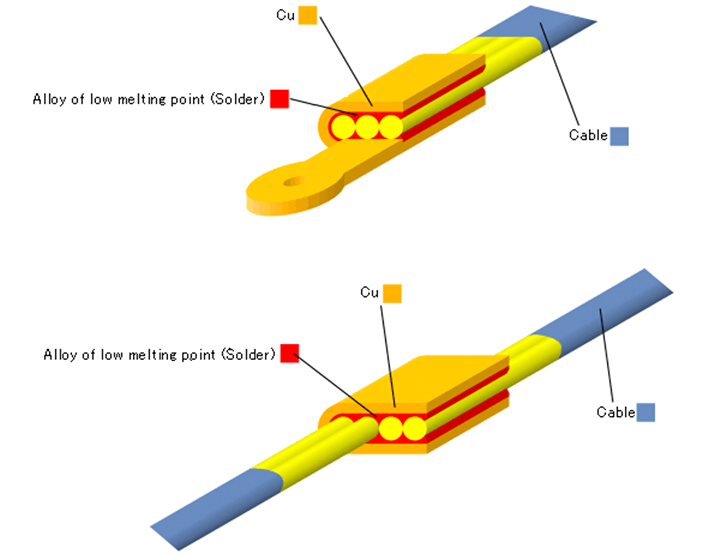 Heat conductivity and resistivity of copper phosphorus brazing filler metal

Press-working test of copper phosphorus brazing filler metal/copper clad
Its high press-workability was demonstrated.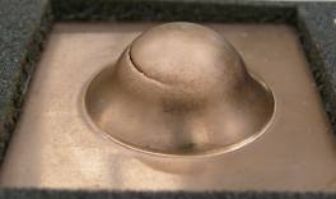 Erichsen test of the copper phosphorus brazing filler metal/copper clad CUP-1/Cu/CUP-1
Specimen composition: CUP-1/Cu/CUP-1
Sheet thickness: 0.6 mm
Erichsen value: 11.5 mm